ISO Pros of Hawaii Provides ISO Services Statewide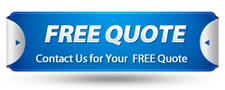 Making sure that your business is at the top of the industry will take more than just a few standards, but if you aren't sure about where to start, ISO 9001 in Hawaii sounds like a good plan. However, how can you get this standard certification and any other you might need for your business?
Companies can either choose to do their best to understand the extension of the standard or make sure a company with experts and professionals can handle the implementation process and with it, the certification.
Since getting ISO certified in any standard you might need, either mandatory or voluntary, takes a lot of time and money, you should consider the latest option: having someone to assist you with it.
At IQC The ISO Pros of Hawaii, we have well-experienced, trained, and qualified professionals who can help you to implement any standard, offer training, advice, certifications, and even perform auditing. If you are looking to implement standards such as ISO 9001, ISO 45001, and ISO 14001, you must know they are very popular in the state.
After all, they are general and can be implemented in different companies regardless of their type and size. And our team is more than prepared to take on the task by following the guidelines, helping you to align your goals and needs with them, and finally get you certified. Now, can you actually rely on us for any ISO you need to handle?
What worried most of our clients at the beginning was our ability to get to their companies and location. Fortunately, we offer all our services to cities like Honolulu, Kula, Keaau, Kapolei, and rest assured we can get to any in the state.
Therefore, this is what you need to keep in mind: our services can reach any company throughout the state and help you to spend less time and fewer resources in implementing any standard. With that said, are the previous ISOs the only ones we can implement, train you in, certify you, or perform an auditing process? Not quite.
We have over 30 different certifications available that include both mandatory and voluntary standards. Also, we keep in mind those that are specific for certain companies, like AS9100 and IATF 16949 which are ISOs for the aerospace and automotive industries—respectively.
How to access our services in Hawaii
As long as you know our phone number, email, and where our offices are located in your city, we are confident you will be able to access any service and have our experts working in your business. We have made sure to reach every corner in the state so companies can rely on experienced professionals.
Thus, there's no need to struggle when trying to access our services. From ISO 45001 to even auditing like outsourced internal auditing, documentation audit, and many others, we can handle everything to speed up the processes and guarantee you get certified in your ISOs.
Just make sure to let our team at IQC The ISO Pros of Hawaii know your needs and the certifications you are aiming for regardless of the city where you are located in the state.
IQC The ISO Pros of Hawaii can help you implement, train on, consult, and have your company and/or organization certified on the following ISO Certifications:
If you want to enjoy the above-listed benefits, contact IQC the ISO Pros of Hawaii, now. Our services are accessible in all of the below-mentioned cities: